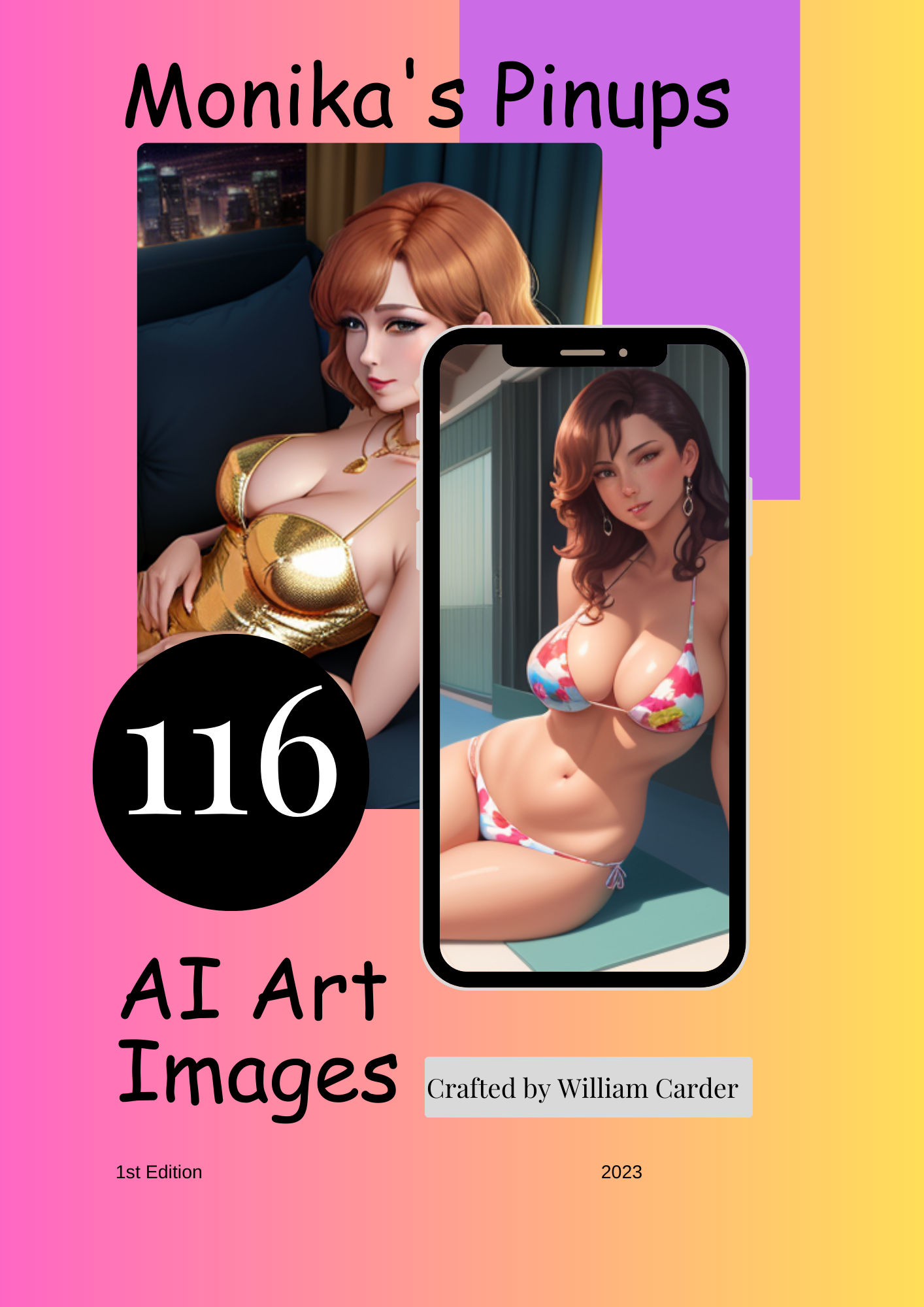 Monika's Pinup Gallery
Preview
Monika's Pinup Gallery is a mobile dating simulation-inspired collection featuring a side character from the popular mobile game Passion Pit.
For a look at the original material and my sample images to compare check out this video (https://youtu.be/J-SfyJYx8IA).
This release makes good on a promise I made to my YouTube subscribers to complete the sample images I previously created. I have included the majority of all generated images based on a heavily curated prompt.
If you are interested in the mobile game Passion Pit, you can find a full walkthrough on my blog (gamegirlsgallery.wordpress.com).
Contents: 116 images.
Disclaimer:
-Since this work is an AI-generated image, the women who appear do not actually exist, they are not real people.
-All AI characters are over 20 years old (prompt specified age).
-Because these are AI-generated, there may be some inaccuracies in the depiction of body parts or depicted environments.